Home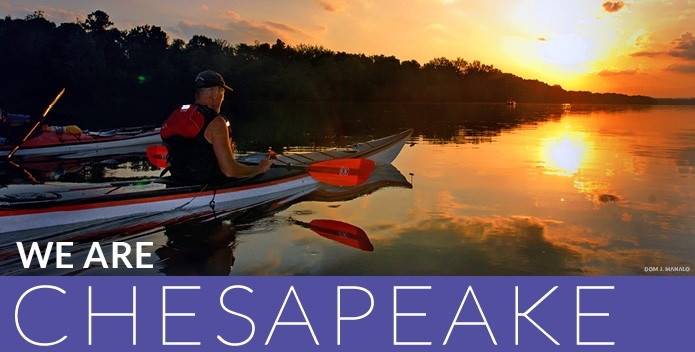 Together, We Are Building a Brighter Future
The Chesapeake Bay region is more than a wonderful place to live.

It's where we make our living, raise a family, connect with loved ones, and make cherished memories. Where nature reminds us all to ebb and flow?resetting our mental compass and reminding us of what's really important.

Those fortunate enough to reside in Chesapeake country recognize that living here is more than a lifestyle?it's a culture. The Bay and our local rivers and streams become part of us, and we become part of them. Steeped in this culture, we're all interconnected by the air we breathe, waters we cherish, and activities we enjoy.

A bright tomorrow hinges on the health of our natural environment. The Bay and its rivers and streams need saving?the next generation is counting on us. Our futures are intertwined.
ARE YOU CHESAPEAKE?
A mighty force of Bay-lovers?just like you?have included gifts to CBF in their wills or named CBF as a beneficiary of their investments to help protect the Bay for years to come. One day, their planned gifts will support clean water programs that will be their enduring legacy. With luck, their example will inspire generosity in others who share their passion.

One person really can have a lasting impact.

See what we're talking about.