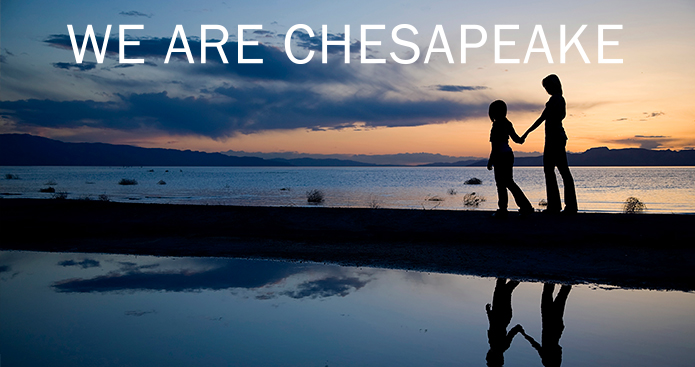 The Chesapeake Bay region is more than a beautiful place to live.

It's where we raise our children, make our living, connect with loved ones, and make cherished memories. Where nature reminds us all to ebb and flow—resetting our mental compass and reminding us of what's really important.

Those fortunate enough to reside in Chesapeake country recognize that living here is more than a lifestyle—it's a culture. The Bay and our local rivers and streams become part of us, and we become part of them. Steeped in this culture, we're all interconnected by the air we breathe, waters we cherish, activities we enjoy, and wildlife we admire.

As we look to the future, we know that a bright tomorrow hinges on the health of our natural environment. The Bay and her rivers and streams need saving—the next generation is counting on us. Our futures are intertwined.
ARE YOU CHESAPEAKE?
There's a mighty force of Bay-inspired individuals—just like you—who are motivated to Save the Bay in creative ways that benefit their personal futures as well. Partnering with CBF, they receive financial benefits while powering CBF's efforts to restore, preserve, and protect our beloved Bay and her rivers and streams.


See what we're talking about.